Santa Beard - After Shave Balm - Prolab Cosmetics
Description
Size Guide
Reviews (0)
Description
Specially developed by the lab Prolab Cosmetics, or Santa Beard After Shave Balm It is a differentiated product, especially produced for the male public, which mainly aims at skin care after shaving.
O balm after shave Santa Barba by Prolab Cosmetics It has refreshing action, largely because of its formulation, which contains aloe vera extract and vitamin B5.
Considered a multifunctional product, the balm after shave Santa Beard is ideal for:
Take care of the skin after shaving;
Assist in skin hydration;
Contribute to skin recovery;
To refresh the skin after the action of the blade; and
Reduce the possible 'damage' caused by the razor.
Dermatologically analyzed and tested, the Santa Beard after shave balm Can be used daily. Since it does not pose any health risk, there are no restrictions on its use.
The laboratory responsible for the creation of Santa Barba - Balm Post Barba
The laboratory responsible for the development and production of Santa Beard - After Shave Balmthe lab Prolab Cosmetics, has a strong performance, both in Brazil and abroad, always based on health and beauty in every way, whether for female or male audience.
A Prolab Cosmetics was born in the year 2000, and since then carries in his DNA a genuine concern for some points that he considers essential for a company to succeed with its consumers:
Ethic;
Safety;
Quality; and
Innovation of your policies, brands and products.
Based on these points, the Prolab Cosmetics It seeks to establish itself as the favorite manufacturer of cosmetics in the sector, among them: hairdressers, stylists, colorists, podiatrists, barbers, in short, every professional who deals with beauty and static.
Because of this, every day efforts are made to develop new formulas and elaboration of products that can reach the market with what may be the most modern and technological in the segment, seeking also to blend the chemical industry with the fashion, beauty industry. and style.
With a plant of approximately 1.200 m2 located in Diadema, Greater São Paulo, the Prolab Cosmetics It uses this space to produce, package and stock its products and, of course, work on formulating its products, as there is a modern and advanced PROLAB Research and Development Laboratory on site, led by technical professionals, including chemists. and pharmacists.
In the plant of Prolab Cosmetics There is also a Technical Training Center, where courses, workshops and product launches are held with the presence of professionals and distributors.
Today, Prolab Cosmetics It is recognized worldwide as it exports to more than 20 countries between Europe, the Middle East and Latin America.
A Prolab Cosmetics has six product lines focused on beauty and aesthetic care:
Nutrat;
Ativare;
Iluminata;
Tonalittá;
Superfoot; and
Santa beard.
This only contributes to the products of the Prolab Cosmetics, as well as the balm after shave Santa Beard, are considered references in the segment.
Product Data Sheet / Specifications:
Santa Beard - After Shave Balm
Make / Line - Santa Barba
Laboratory - Prolab Cosmetics
Product Format - Fluid
Main Active Ingredients - Aloe Vera Extract and Vitamin B5
Effect of Use - After Shave Skin Care
Presentation - In Bottle
Package - 120 ml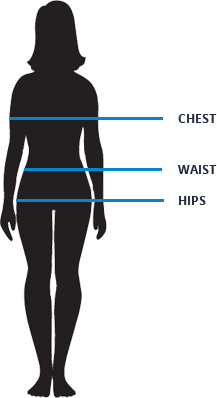 | size | chest (in.) | waist (in.) | hips (in.) |
| --- | --- | --- | --- |
| XS | 34 - 36 | 27 - 29 | 34.5 - 36.5 |
| S | 36 - 38 | 29 - 31 | 36.5 - 38.5 |
| M | 38 - 40 | 31 - 33 | 38.5 - 40.5 |
| L | 40 - 42 | 33 - 36 | 40.5 - 43.5 |
| XL | 42 - 45 | 36 - 40 | 43.5 - 47.5 |
| XXL | 45 - 48 | 40 - 44 | 47.5 - 51.5 |