Pantovin Capsules - 3 Pots With 60 Capsules - Three Therapy
Description
Size Guide
Additional information
Reviews (0)
Description
O Pantovin Capsules It is a powerful vitamin complex whose active ingredients are Vitamin A, Organic Silicon, Vitamin, B6 and Vitamin C, Folic Acid, Biotin (Vitamin H), Selenium, Chromium and Zinc.
The Pantovin line debuted in the year of 2014 in the beauty market and conquered its space, becoming a national reference within the best beauty salons in the country when it comes to treatment for hair strengthening and growth.
Three Therapy Cosmeticos thinking about making Pantovin the most complete line in terms of hair growth and strengthening, launched the most complete and effective Polyvitamin in the market that has a unique combination of assets that contribute to the best results, the Pantovin Capsules.
The active principles of Pantovin Capsules provide hair and nails with the necessary support to strengthen and stimulate healthy growth. They also provide energy for the body that acts directly on the matrix of the hair and nails.
Daily use of the Pantovin Capsules by Three Terapy brings numerous benefits to hair and nails as well as skin, including:
Reduces dryness & opacity
Reduces split ends
Gives shine
Gives lightness
Leaves hair stronger (less brittle)
It gives
Gives healthy appearance
Gives more resistance
Combat premature hair aging and consequent hair loss
Reduces sagging skin
Created by the group Three Therapy Cosmeticos a Pantovin Capsules It was exclusively developed to intensify hair growth and strengthening, but the numerous vitamin complexes act as antioxidants, moisturizers and beauty treatment.
Pantovin Capsules It has no contraindication because its actives are composed of nutrients essential for the formation, growth and strengthening of hair, beards, nails and skin. Many times our body is lacking in certain nutrients that end up causing hair loss, weakening of the nails or even sagging skin and it is precisely where the nutrients of the Pantovin Capsules act to supply this need.
Data Sheet Pantovin Capsules:
Manufacturer: Three Therapy Cosmetics
Line: Pantovin
Packaging: Each box comes with three jars with 60 Capsules, each.
Treatment Type: Capillary
Strengthening and Regenerating Effect - Helps to develop hair health and helps to have stronger and healthier nails.
Active Ingredients: Silicon, Vitamins A, B6 and C, Folic Acid, Biotin (Vitamin H), Selenium, Chromium and Zinc.
Gluten-free.
Available to both professional and end customer.
Net weight: 22,8 g
Recommended Daily Intake: Take 1 (one) to 2 (two) capsules daily, along with the meal of your choice.
Keeping the same schedule is important!
Pregnant women, nursing mothers and children up to 03 can only consume the product under the guidance of a nutritionist or doctor.
3 jars with 60 capsules each.
Promotional price: $ 299,70 for $ 209,79
With this promotional price, the dream of winning the healthy, strengthened hair and nails you've always dreamed is within your reach. Get yours Pantovin Capsules and start taking care of the health of your hair, nails and skin.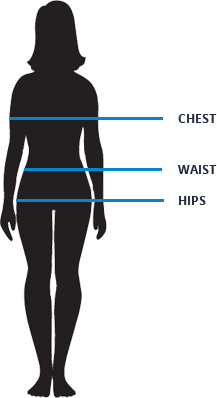 | size | chest (in.) | waist (in.) | hips (in.) |
| --- | --- | --- | --- |
| XS | 34:36 | 27:29 | 34.5:36.5 |
| S | 36:38 | 29:31 | 36.5:38.5 |
| M | 38:40 | 31:33 | 38.5:40.5 |
| L | 40:42 | 33:36 | 40.5:43.5 |
| XL | 42:45 | 36:40 | 43.5:47.5 |
| XXL | 45:48 | 40:44 | 47.5:51.5 |
Additional information
| | |
| --- | --- |
| Weight | 0.25 kg |
| Dimensions | 10 × 11 × 12 cm |